CLEANING AROUND YOUR HOME
Home Ionizer Setting: Highest Alkaline Water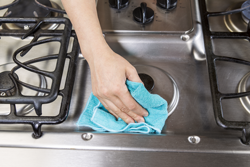 Laundry
Use strong alkaline water from your water ionizer to pre-treat laundry stains in the home, especially oil-based stains.
Carpet Cleaning
Use strong alkaline water to remove spots and stains on carpets, especially pet stains. Add strong, alkaline water to the water tank of your carpet cleaner.
Kitchen
Use to cut greasy residue on stoves, counter tops, cutting boards, dishes, etc.
Bathroom
Strong alkaline water helps remove stubborn toilet bowl stains.
AROUND THE HOUSE
Home Ionizer Setting: Lowest Alkaline Water
Fabric Freshener
Mix alkaline water with essential oils and keep in a small spray bottle to freshen fabrics, upholstered furniture, etc.
Plant Care
Water alkaline-loving plants such as desert plants that live in a high alkaline soil.
Dental Hygiene
Rinse with alkaline water after consuming acidic foods or beverages.
Pet Care
Bathe your pets in alkaline water to emulsify dirt, oils, and reduce odor. Follow with a mild, acidic water rinse.
Personal Care
Alkaline water uses for personal care include using alkaline water as a foot soak, as a compress on bruises or sprains, and to reduce inflammation from sunburn, insect bites, poison ivy, etc. For this use of alkaline water, it's best to use high-level, alkaline water.